Korki in the region of Lorestān is a place located in Iran. 40 km before Khorramabad.
Read More »
The Maranjab Desert is located in Aran va bidgol, Iran and around 60Km north-east of Kashan.
Read More »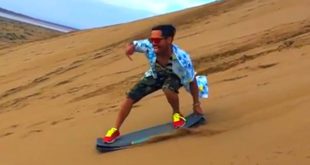 Deserts of Iran encompass all what is needed in an adventure tourism or desert tourism in an intact and beautiful nature. These deserts have been interestingly formed of diverse and colorful forms. Vast and white salt plains, golden dunes, and light green, yellow and red foothills create amazingly range of spectacular colors in the daylight for desert travelers. Breathtaking perspective ...
Read More »