President Obama Awards Inventor of LASIK, Gholam Peyman, MD, With National Medal of Technology and Innovation.
Read More »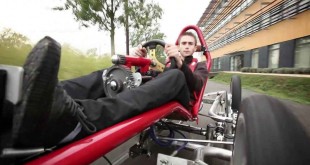 The Co MECANROC is a Co of French origin, which develops, designs and produces innovative technologies and products, the latest innovation based on tilting technology, is presented under the brand SWINCAR. The very special patented tilt technology of this electric Spider , non-polluting, silent and with autonomy 4 hours, allowing many applications and is positioned as an axis of development ...
Read More »
Since 2011, artiste Tatsuya Tanaka works on the "Miniature Calendar", an annual calendar which feature clever and playful scenarios depicting the daily life of tiny people in interaction with common objects.
Read More »