Some Health Foods That are Harmful if You Eat Too Much!
Read More »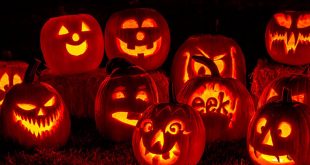 Pumpkin is a type of winter squash that belongs to the Cucurbitaceae family. It's native to North America and particularly popular around Thanksgiving and Halloween
Read More »
Strawberries Strawberries have always been delicious but at the same time, they can be an amazing supplement for the health of your eyes too. When you are tired, you often wake up with dull, baggy and puffy eyes. In this situation, you can get hold of a few fresh chilled strawberries and slice them. Place these slices on your eyes ...
Read More »