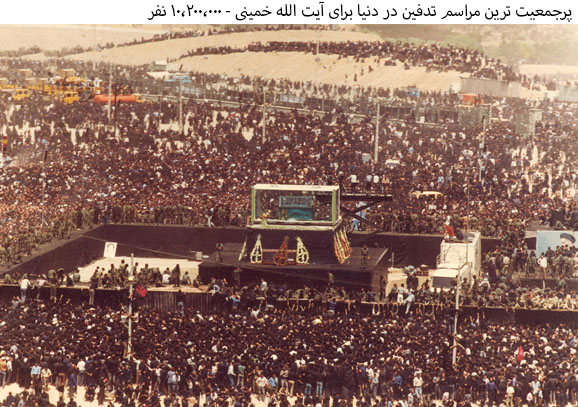 AYATOLLAH RUHOLLAH KHOMEINI
Largest percentage of population to attend a funeral had happened in Iran.
Official Iranian estimates gave the size of the crowds, lining the 32-km
20-mile
route to Tehrans Behesht-e Zahra cemetery on June 11, 1989, for the funeral of Ayatollah Ruhollah Khomeini as 10,200,000 people, that is one-sixth of the population of Iran.  In the crush eight people were killed and 500 injured.