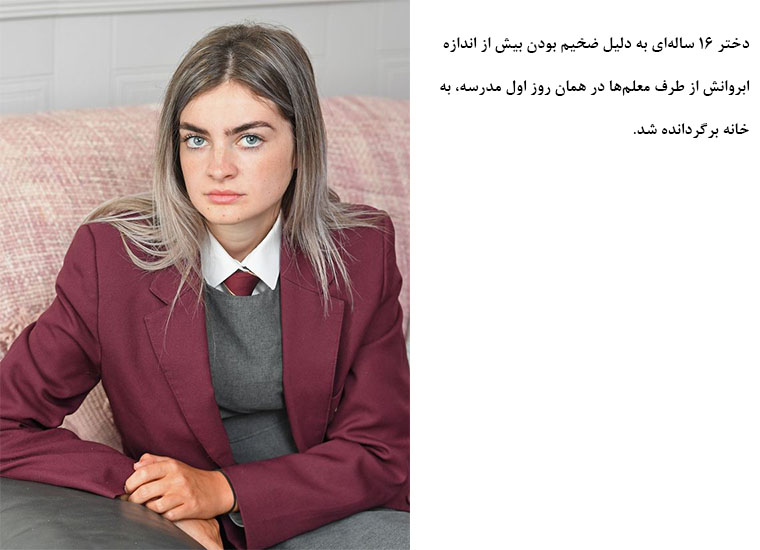 A student was turned away from school within 20 minutes of arriving for the new term because her tan and eyebrows apparently looked 'fake'.
Teachers told Megan Davies, 16, her appearance did not meet Lord Derby Academy's guidelines and sent her home packing.
But her mother Marie, from Huyton, near Liverpool, is livid and insists her daughter's thick dark eyebrows and glowing tan are natural.