Tag Archives:
traditional
Kurdish dance is as important and unique to Kurdish culture as Kurdish music.
Read More »
A big part of travelling is turning your head. To observe strange customs, to admire people in traditional outfits, to gasp at breathtaking sights or to try to understand why the hell people do what they do. But some strange customs are stranger than others.
Read More »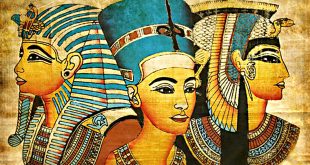 The Story of Sinuhe (also known as Sanehat) is considered one of the finest works of ancient Egyptian literature.
Read More »