Tag Archives:
niki karimi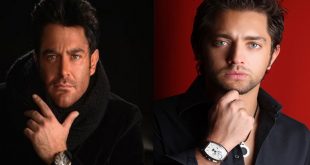 He was born on 21 March 1977 .He is a  singer and model.He studied Mechanical Engineering in Islamic Azad University.
Read More »
Mahnaz Afshar Mahnaz Afshar is wearing Swarovski bracelet that's worth USD80 and a Hermes handbag that sells for USD10,000 and there's usually long line-ups to buy one. Mahnaz is an Iranian actress who has been active since 1999 with acting in cinema and television series.
Read More »
Reza Kianian is an Iranian actor. Reza is the second child of a family of 9; he has 4 brothers and 2 sisters. When he was 1 year old, the Kianian family moved to Mashhad. His first acting coach was his older brother, Davood.
Read More »