Tag Archives:
mohamadreza forootan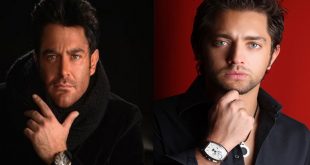 He was born on 21 March 1977 .He is a  singer and model.He studied Mechanical Engineering in Islamic Azad University.
Read More »
La'ya Zanganeh ( born June 17, 1965 in [[Tehran , Iran]]) is an Iranian theater and film actress. She got her Bachelor of Arts from college of Dramatic Arts in Tehran.
Read More »