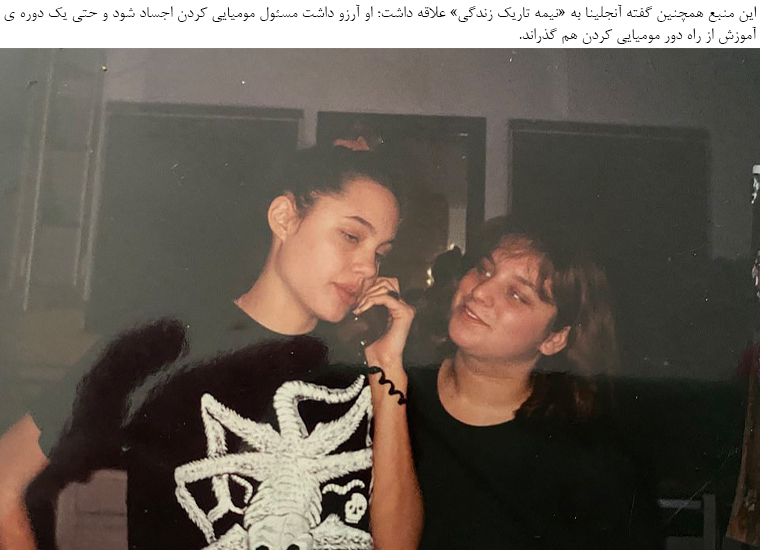 The source added that Angie was attracted to the dark side - the actress dreamed of becoming a funeral director and even took a study-at-home course in embalming.
She enjoyed hanging out at cemeteries and in one picture she poses in front of a graveyard in LA.
'Angelina was kind of obsessed with suicide and darkness - she was interested in the darker side of life if you will,' they said.