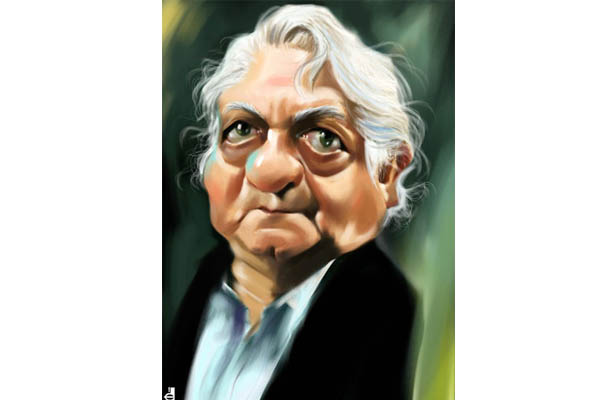 https://youtu.be/aACz4hUbLN8 Graduated from theatre and cinema school in Hanover, Germany in 1958, Entezami started his career on stage in 1941. He has been acting in movies since 1969. His debut performance in Darius Mehrjui's admired classic film,
The Cow(Gaav)
, received the Silver Hugo in Chicago International Film Festival in 1971. He shined in the role of a naive villager who cannot endure the death of his beloved cow and starts to believe that he is the cow himself.He is known as one of the most prominent actors in Iranian cinema and has been labelled as the greatest actor in history of the cinema of Iran. He has worked with most of the prominent Iranian film directors, including Darius Mehrjui (eight films), Ali Hatami(four films), Nasser Taqvaee, Mohsen Makhmalbaf, Behrouz Afkhami and Rakhshan Bani-Etemad. He has been awarded the Crystal Simorgh for the Best Actor twice from the International Fajr Film Festival, for
Grand Cinema
and
The Day of Angel
. His work and accomplishments were recognized in October 2006 at the Iran cultural center in Paris.
Great film (and video) performances are made of subtle facial expressions, and the most crucial area is the eyes. The proverb "The eyes are the window to the soul" is absolutely true: The human brain is wired to connect to the eyes of other people as conduits of their thoughts and feelings. (Take a look into Morgan Freeman's eyes, and you'll know that it's true.)
The subtleties of body, voice, and face are the reasons that casting directors videotape acting auditions, and the reasons that you should, too. The camera catches little details that make for great performances.