Two Iranian girls are organizing tours of Iranian cuisine to make foreigners more familiar with Iranian foods and eating traditions.
Read More »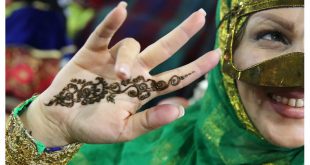 Adopting the motto of "See Iran Differently", the 10th Tehran International Tourism Exhibit opened its doors to the public on Monday.
Read More »
Iran has launched a new luxurious five-star train service between Tehran and Shiraz. The new service, called "Fadak," offers upscale facilities and services aimed at the wealthy traveler wanting to travel in style. The first Fadak train left Tehran to on Sunday, April 24.
Read More »