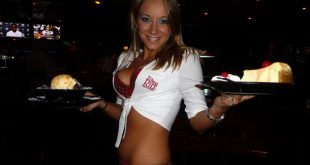 you can show courtesy in a restaurant by saying please when asking.you should be polite while talking to the waiters.
Read More »
Chelo Kabob in Tehran Succulent pieces of lamb or chicken kebabs cooked over charcoal and piled high onto mounds of buttery rice are one of the cornerstones of Iranian cuisine. Served with grilled tomatoes, strained yoghurt, fresh herbs and crunchy sour pickles, chelo kabob is found on practically every street corner and restaurant in Iran. For a high-end version, visit Shandiz restaurant ...
Read More »
Soul Kitchen – Bon Jovi A fascinating endeavor, rock superstar Jon Bon Jovi opened a restaurant with no prices on the menu. You have the option of paying the minimum donation or volunteering to earn a dining certificate.
Read More »