Casey Legler is the first female model to be signed to Ford exclusively to work as a male model.
Read More »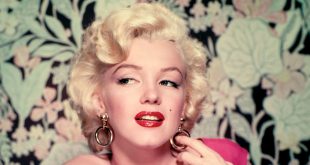 With her platinum blonde hair and signature red lipstick, Marilyn Monroe (who would have celebrated her 91st birthday on the 1st of June) is easily one of the most iconic celebrities of all time, however, only a few know what the actress looked like before she was famous.
Read More »
A model with six-inch long facial hair has become the youngest woman in the world to have a full beard, according to the Guinness World Records.Body positivity campaigner Harnaam Kaur, 24, from Slough, Berkshire, said it was "humbling" to be included.
Read More »