Tag Archives:
Michael Jackson
1. Ashley Tisdale, American actress and singer, owes her beauty to the nose job.
Read More »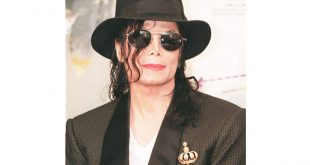 Michael Joseph Jackson was an American singer, songwriter, record producer, dancer, and actor. Called the King of Pop, his contributions to music, dance and fashion along with his publicized personal Michael Jackson – They dont care about us – Azerbaijan version instrumental (SANCAQ production)
Read More »
Meat Loaf was the master of the power ballad, including the seemingly 45 minute long "I Would Do Anything For Love (But I Won't Do That)". During the 1980's, Meat Loaf got some help from his pal Jim Steinman for writing his songs because when they are that long, you can't write them all on your own.Steinman filed a lawsuit ...
Read More »