Tag Archives:
mehran modiri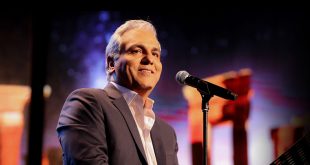 Mehran Modiri's explicit comment about "Humphrey Bogart" in an interview with Massoud Frasati
Read More »
Objection to the song "Soghati" covered by Mehran Modiri
Read More »
Actor Aref Lorestani, born on February 4, 1972 in the western Iranian province of Kermanshah, Lorestani died Saturday morning in sleep. He was mostly known for the roles he played in most of the comedy series that Mehran Modiri directed over the past two decades, died of heart failure on Saturday. He was 46.
Read More »