Tag Archives:
kaheshe vazn
Apples contain a secret-weapon when it comes to slowing digestion and creating that full feeling for longer—it's called pectin
Read More »
1. Green Tea Contains Bioactive Compounds That Improve Health. (http://www.healthline.com)
Read More »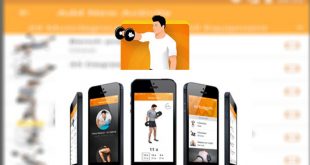 "Virtuagym Fitness – Home & Gym" is an application that helps people to have their personal trainer.
Read More »