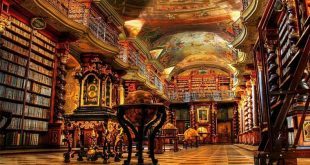 Klementinum, the most beautiful library in the world and has a long and rich history .
Read More »
New Orleans Jazz & Heritage Festival New Orleans, Louisiana; April 28–May 7Despite its name, the event, also known as Jazz Fest, is only partially about old-school jazz these days. So head on down to the Big Easy, grab some po' boys and beignets to go, and rock out at sets from the likes of Kings of Leon, Meghan Trainor, Maroon ...
Read More »
Great Wall of China The Great Wall, one of the greatest wonders of the world, was listed as a World Heritage by UNESCO in 1987. Just like a gigantic dragon, it winds up and down across deserts, grasslands, mountains and plateaus, stretching approximately 13,170 miles (21,196 kilometers) from east to west of China.Perhaps the most recognizable symbol of China and its ...
Read More »