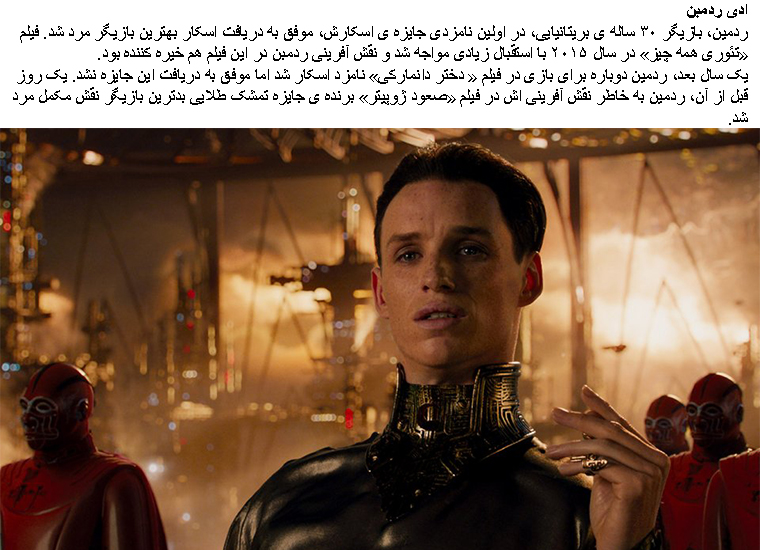 EDDIE REDMAYNE
Even before he won the highly-coveted role of Newt Scamander in the Fantastic Beasts series, Eddie Redmayne had proven himself as an incredibly accomplished actor.
Inducted into the Order of the British Empire in 2015 for his services to the art of Drama, Redmayne also won the Oscar, the Golden Globe, and the BAFTA Award for Best Actor for his portrayal of physicist Stephen Hawking in the 2014 film The Theory Of Everything. Redmayne also won a 2010 Tony Award for Best Featured Actor in a Play for his performance in Red.
All of Redmayne's skill as an actor proved insufficient to sell audiences or critics on the convoluted story behind Jupiter Ascending. For his performance as the Emperor Balem that alternated between breathy whispering and sudden shouting with no range of delivery in between, Redmayne won the 2015 Razzie for Worst Supporting Actor.