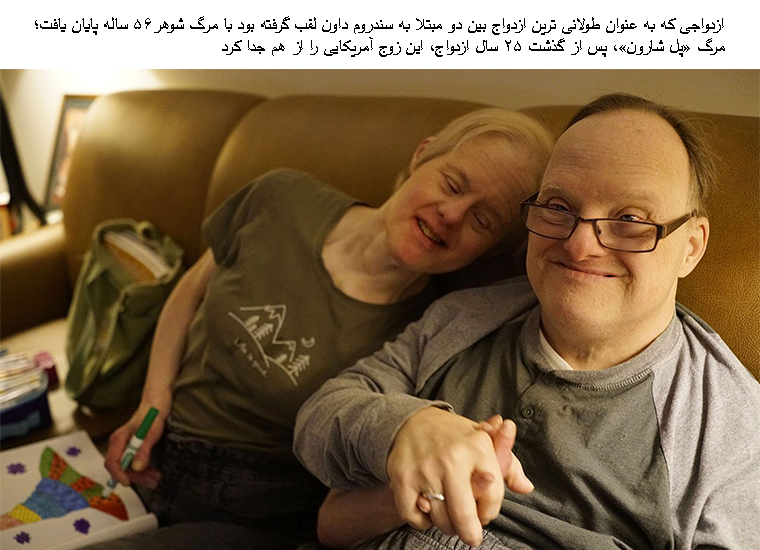 An American couple with Down syndrome have been finally parted by death after 25 years of marriage.
Paul Scharoun-DeForge passed away last month at the age of 56 after a long battle with early-onset Alzheimer's disease, leaving his wife Kris, 59, widowed.
Relatives believe their marriage was the longest between two people with the condition.